Law Enforcement spreads #child porn; they even arrest themselves. Apparently this
Deputy LA city attorney
didn't hear that greatest country in the world's government spreads it around as well. We have the Pentagon, NSA,(the government) NCMEC(the child abuse industry along with government), Vigilantes (perverted justice and others), private child porn hash-tag databases like THORN(the entertainment industry and NCMEC) they hold hackathons(crackathons) to find ways to go after P2P file sharers. Then they use special software they created too inject it into P2P, find it, and then ICE agents, FBI usually a SWAT team which is composed of many different law enforcement organizations(that way they can all benefit from the arrest to keep the money flowing into their organizations and if the person has a child at home when the swat team busts in they can say they rescued a child). Whoever they send they are at your door in a few months to arrest you. Seems unbelievable doesn't it? Like deer in the headlights people are overwhelmed,
"they tend to freeze".
How can they be doing this you ask yourself? As always follow the $$$$$. "There are three kinds of people: those who let it happen, those who make it happen, and those who wonder what happened."
—John Richardson

Deputy LA city attorney arrested on child porn charges, LAPD says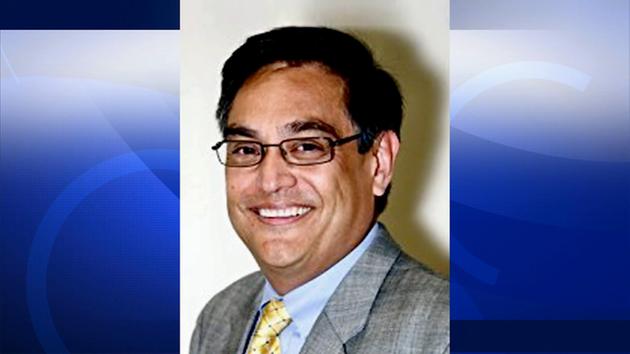 Deputy Los Angeles City Attorney Christopher Garcia, 57, is seen in this undated file photo.
Friday, September 05, 2014Deputy Los Angeles City Attorney Christopher Garcia was arrested Thursday on child porn charges, the LAPD said.
Garcia, 57, was arrested at his home in the 1200 block of Big Canyon Place in San Pedro. Garcia was booked for child pornography and distribution of child porn, LAPD officials said.
He posted $40,000 bail and was released Thursday night.
Computers and other electronic evidence were seized from Garcia's home during a search in November, according to investigators.
Garcia was placed on administrative leave when the city attorney's office first became aware of the allegations 10 months ago, according to Rob Wilcox, who is the director of community engagement and outreach for the city attorney's office.